The dynamics of OC politics may have changed when DA Tony Rackaukas fired his supposed successor, Todd Spitzer, last week.
The guy with a million bucks in the bank had the DA heir apparent rug pulled out from under him, and now may be contemplating something that a lot of people will very well fear. And loathe. Another coupla Spitzer terms as an Orange County Supervisor.
Yes, indeedy, Spitzer was the Third District Supe from1995 through 2002 and drove everybody bonkers. Well, he may figure that controlling the DA's budget and jerking the DA around at every opportunity is much more fun than being DA.
Of course this would be a major bummer for the Lewis/Pringle/Campbell troika that is grooming Orange's dishwater mayor, Carolyn Cavecche to replace Uncle Bill.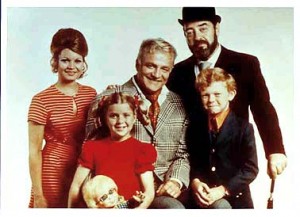 Spitzer for Supe in 2012? Stranger things have happened!