Sharon Quirk-Silva, Another Serial Endorser?
I guess elected officials get some kind of a kick out of handing out endorsements to other candidates.  Recently I called for Shawn Nelson to choose between Bruce Whitaker and Roland Chi, both of whom he had endorsed before they ran against each other for the same two year city council seat.  I was encouraged to see that Nelson referred to Whitaker as the "only" candidate who would fight for pension reform on Whitaker's recent campaign materials.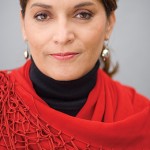 But it seems that Shawn Nelson may not be the only elected official having trouble picking a favorite.  Bruce Whitaker's campaign website lists among his endorsers Sharon Quirk-Silva of the Fullerton City Council.  Funny, Roland Chi's latest mailer carries a glowing endorsement of Chi by Quirk-Silva, complete with her smiling picture.  What's the story here?  Did she dump Whitaker for Chi, or is she just trying to make everyone happy?  Can no one in this city just tell us who they want to win the damn election?