School Furloughs: Who's Paying the Price?
Here's what happens when your school board doesn't stand up for kids: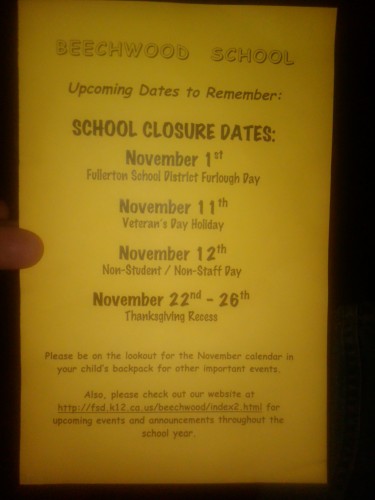 There are now only 14 school days in November. Why? Because the school union demanded days off instead of pay cuts.  Sadly, your elected trustees didn't have the spine to go against them.
Here's the funny part: the school closures were negotiated by our fainthearted board to prevent some sort of union strike.
So we traded days off due to a strike for…  days off.
But rest assured, undereducated children… it was all done in the spirit of "working together," and only in an effort to do "what's best for the kids."