Roland Chi: The Day The DA Took My DNA
Last week you saw some grim pictures taken by a health inspector while the Chi clan was being rounded up for prosecution, which was instigated by a bunch of folks getting food poisoning after eating food from a supermarket in Garden Grove. At the time, Roland's plea deal was an unknown, forcing us to speculate on how he managed to wriggle out of the criminal charges levied against him.
But now we know the whole story.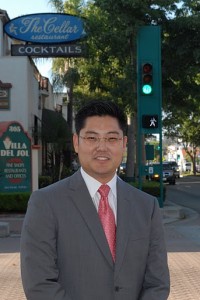 In April Roland had struck a deal with the District Attorney that would allow him to escape the 5 counts against him, which added up to a frightening maximum sentence of 2.5 years in jail plus fines.
According to the barely-legible excerpt below, the charges against him were dropped because his co-owners pled guilty and Roland Chi agreed to provide a DNA sample for Rackackaus' infamous DNA database.
The Orange County DNA database allows the District Attorney to keep track of the defendantly-inclined population by exchanging dropped charges for a personal specimen that could later be used to identify the suspect in the event of any future incidents.
Of course, the whole thing is pretty embarrassing for a candidate who keeps trying to cast his "business experience" as a positive for Fullerton voters. Heck, as far as I can tell, the only business Chi's ever been involved with almost got him thrown in jail for criminal neglect, and then left a little part of him locked up in a vial somewhere, just in case he does it again. Chi must think the bar in Fullerton is really, really low.