Pringle Outed; AG Yanks Open Closet Door, Shines Light on Embarrassing Scene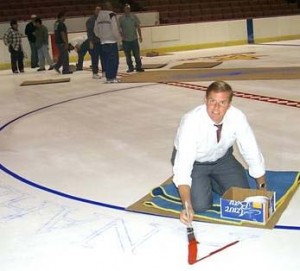 Yesterday the State Attorney General handed out an opinion that, yes, outgoing Anaheim Mayor-for-Hire, Kurt Pringle did indeed hold incompatible offices as the Chairman of the California High Speed Rail Authority. For three long years. And that raises all sorts of questions about the ethics of Der Pringle's votes on both HSR prioritization issues that benefited him and his clients, and City of Anaheim land use issues that benefited – him and his clients. You can read all about it in an LA Times article, here.
Well, we told you so. What will his mom say?
Interestingly the other day the Voice of OCEA did a story on an e-mail exchange between Herr Burgermeister Pringle and his former Director of the HSR, in which he attacks the "core competence"of the Authority's engineers. The author misses the point, somewhat, in noting Pringle's critique of the "experts" like so many others in California have done; but the real point is that his anger was based on their unwillingness to defy engineering realities to deliver the HSR line to his already designated ARTIC boondoggle. It certainly wasn't lost on the recipient of his e-mail who noted dryly that he wasn't sure if he was communicating with the HSR Chair or the Mayor of Anaheim.
Well, our boy Pringle is days away from being off the OCTA and out of City Hall (except as a lobbyist to his hand selected replacements, of course). But what about his Chairmanship of the CHSRA? Can the new guv keep him? Hard to imagine why Jerry Brown would keep on the HSR a repuglican who has soiled himself and the Authority so badly, if he had a choice.