MORE MONKEY BUSINESS AT THE CLERK-RECORDER'S OFFICE; TOM DALY AND HIS THREE AMIGOS.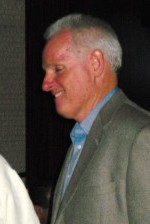 It appears that Clerk-Recorder Tom Daly has mastered two skills in his eight years as head of the Clerk-Recorder Department. First, he has become a top-notch spender and waster of our dough. Second, he has mastered the art of creating jobs at tax-payer's expense while receiving campaign contributions from the relatives of people he has employed.
Last week Daly hired Bruce Matthias, here. We learned from his campaign financial statements that Matthias's wife Sonja Matthias had contributed to Daly's now defunct campaign for Supervisor 2010.
Well, we looked deeper into his statements and found even more good old jobs for the boys (and girls) featherbedding. Look at this list.
In 2006, The Oftelie Company, run by former transportation bureaucrat Stan Oftelie, contributed to Tom Daly's campaign. Could it be a coincidence that Stan's son was hired shortly after this contribution and while the County was losing jobs. Stan's son works in the Archives and was brought in as an "extra-help" employee which means that no competitive hiring process was conducted to bring him on board. I wonder what qualifies Stan's son to work in the Archives.
The Walt Disney Company has been quite generous in its giving to Tom Daly's campaigns. Since 2002, Disney and people connected to Disney have contributed more than $4000 to Tom. That's just as much as the OCEA. Chris Lowe is the Government Affairs Manager for Disney in Anaheim. Well, Lo and Behold, Daly hired Chris Lowe's wife to work in the Archives as an extra-help employee which, again, means that no competitive hiring process was conducted. And again the hiring was done when the County could least afford it.
In 2003 and 2005, James A. Liberio Realty made contributions to Tom Daly. Not surprisingly, Mr. Liberio's daughter was also hired as an extra-help employee. So no competitive process was conducted to hire her. I'm unsure of her duties or qualifications.
Even during these tough times at the County, Daly has been budgeting at least $200,000 per year for extra-help hires. Despite revenues and workloads being at their lowest levels ever, Daly feels it is more important to keep his friends employed than to protect the interests of the public. Extra-help employees are basically at-will-employees and can be let go at anytime. I think that time has come now!
And I'd like to know why these these campaign contributors don't hire their own relatives. Perhaps these people are not employable. Who knows?
Somebody needs to flush out this swamp of cronyism. Isn't that why we have County Supervisors?