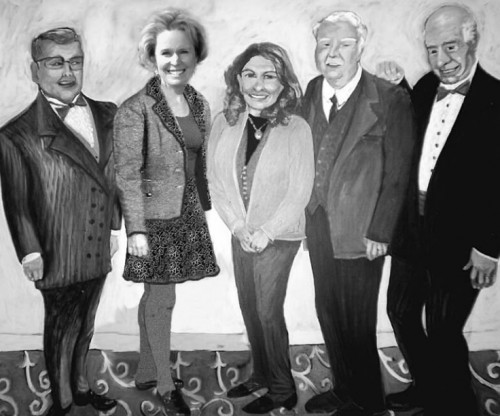 This picture of our esteemed City Council done by some kid was recently featured on The Fullerton Observer's "April Fool's" back page. There was some sort of attempt at a joke that I didn't get – probably because the Yellowing Observers are not known for their senses of humor. If you read the stuff you'll see what I mean.
What I really don't get is how come of all the council members, Pam Keller's head appears to be photo-shopped on to this picture from a real photo. You can even see the stitching at the neck.
There's a story behind this pic. Anybody know what it is? Now I'm really curious to see the original picture to see how the artist captured our Pam.