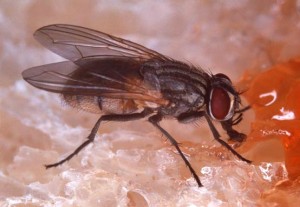 You all know what happens when you forget to shut the back door. Invariably a fly will buzz in and start landing on places you'd rather he didn't land. Pretty soon revulsion turns to annoyance as the pest refuses go away. Sometimes the big, fat, lazy ones are easy to smack and the problem is solved. The smaller, more agile ones defy your attempts to swat them and seem to have a positive genius for eluding eradication. You have something he wants.
Somebody left the door to OC's 4th Supervisorial District open, and in came Harry Sidhu – uninvited, unwanted, unintelligible. And there he landed – right in the middle of the political potato salad. See, we have something he wants: our votes. Above all he seems to have a pathological hunger for the recognition that comes from elective office, and for that he needs us. For that he will even lie on voter registration forms and cook up fake addresses where he doesn't live.

As our collective revulsion has blossomed into true annoyance at this home invasion, I have to wonder what Supervisor Shawn Nelson's campaign is going to do in the next three weeks to obliterate this hapless, yet persistent irritant. Considering that Nelsons' campaign consultant is the very same guy who worked for Mimi Walters against Sidhu in 2008, and who prompted the now comical Sidhu retreat, I predict it won't be pretty. But sometimes you have to get tough with pests, once an for all.