Hairball Sidhu MIA On Tax Vote; Oops, Too Late!
On Tuesday the Anaheim City Council voted on a new tax increase and a new government bureaucracy. On a vote of 4-0 they approved a new ordinance to create and spend a 13% increase on their city's transit occupancy tax to create a new "tourism improvement district."
4-0, you ask? But surely there are five members on the Anaheim City Council, yes? Well, Hide and Seek Harry Sidhu, who aspires to be our 4th District county supervisor, wasn't there. Where was he? At home in his Anaheim Hills (3rd District) estate?
He skipped out on the meeting, no doubt at the behest of his campaign manipulators John Lewis and Chris Jones who no doubt informed him that voting in favor of a tax during a political campaign would be political suicide. What a dilemma! Voting against a tax would make his puppet master, Anaheim's mayor-for-hire Curt Pringle look bad; after all much of the new tax revenue is earmarked for the allegedly conservative Pringle's fabulous ARTIC boondoggle. Better just to duck the whole thing.
But wait a just minute, Hairball fans. According to minutes of the July 27, 2010 Anaheim City Council meeting, Sidhu had already voted with the rest of the council on a formal resolution (2010-125) to create both the tax and the new bureaucracy. Ouch, indeed!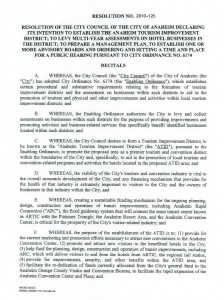 In other words, when he thought nobody was looking, Hide and Seek Sidhu voted for the tax increase; when the campaign spotlight shined a little brighter Sidhu cut and ran. But it was too late: the ever slippery Sidhu had already left his pro-tax, anti-business spoor trail. I can see the hit piece already.
Now let's see Pringle and his stooges at the hilariously named OC Business Council spin this one for Sidhu.
The only question remaining in this election is how deep Sidhu's assclownery can run. I have the feeling the answer is very.