And Now for Nothing Really Different: Yellowing Observer Bemoans Loss of Fox Block Boondoggle
The folks who write stuff for the Fullerton Observer are either really dumb, or really….
Aw, Hell I can stop right there.
Here's a bit from page 5 of the recent edition of the bird cage liner noting the reconstruction of the McDonald's outlet on Chapman and noting that the Council's failure to blow six million bucks to move it a couple hundred feet has caused the Fox Block project to go belly up and implies that somehow this put the renovation of the Fox Theater in jeopardy.
Wrong! The council finally acted responsibly last summer when they pulled the plug on an emergent disaster of their own creation. And wrong about the "renovation" bullshit, too. Notice how the Observer casually insinuates the idea of "renovation" into the "Fox Block." Apart from the theater there is nothing to renovate, of course. But the two things were never tied together – except to manipulate the under intelligent.
The whole monstrosity was tied to the Fox Theater restoration to tap into the emotional support for that and gin up support for another downtown monstrosity of corporate welfare. Of course the crew of the S.S. Observer is devoted to the idea that keeping Redevelopment bureaucrats and parasites employed is job one, and common sense be damned.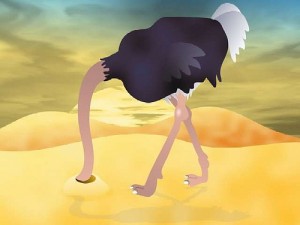 Added to the unintentional high-larity is the writer's assertion that the developer "spent hours" designing a new Mickey D's that matched the FHS architecture. Well, he may very well have spent a few hours. The product looked like it.
Instead of bewailing the loss of a sure-fire failure, the Observer should be asking what sort of accountability is going to be demanded of the idiots who cooked up the Fox Block mess in the first place – bureaucrats and electeds, alike.