Fleischman Puts 'Pug in Repuglican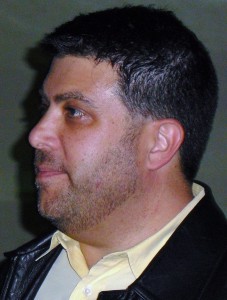 You remember a fellow named Jon Fleischman, don't you? Well, of course you do. He starred in the now historic 2007 holiday visit video to Dick Ackerman at the latter's house inside a "secret, gated community" in Irvine.
An alert Friend just forwarded a post that was published on the completely hackish blog-for-sale, The Flash Report, of which Fleischman is proprietor. It's a rousing condemnation of the practice of bogus non-profit, public benefit corporations staging legislative love-ins at plush resorts on Hawaiian islands. The things are bought and paid for by lobbyists who get to corner state legislators at fraudulent "conferences" that are nothing more than schmooze fests, golf and cocktails on the veranda. The Sac Bee gives more info on the latest scams, here. At the end you'll read about "The Pacific Policy Research Foundation" that just perpetrated its annual scam on Kauai.
Sound familiar? It should.
We reported about the scam over a year ago, here. And the biggest offender of course was the hideous Linda Ackerwoman, bogus 72 AD candidate, who participated in the sham front known as the Pacific Policy Research Foundation that got her and husband, Dick Ackerman, annual junkets to Hawaii. And of course Ackerwoman was an officer of the bogus "charity."
And to close the circle we have to recall that Fleischman was a big Ackerwoman cheerleader. Ackerwoman. No record, no accomplishment, no residence, no sale. What a difference a year makes.