"Fiscal Conservative" Pam Keller Blows More Than $1200 Bucks At Local League Of Cities Meeting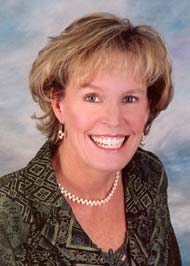 Hoo Boy! So this is how a self-proclaimed fiscal conservative squanders our money.
In the fall of 2008 Pam Keller attended the California League of Cities Annual Meeting, a useless agglomeration of bureaucrats and bureaucrat lovin' electeds who like to micromanage everybody's life while we pay for it.
The event was held at the Hyatt Regency Long Beach, a luxury hotel, exactly 26.1 miles from Fullerton. The distance is so vast that Pam decided to stay at the hotel for three nights and amassed a bill of $1236.10. Check out the payment vouchers, the hotel invoice, and even a handwritten request for nine buck's reimbursement for parking, here.
Seems Pam also took along a guest, and, among other treats, they may have availed themselves of a trip to the LB Aquarium that was included in the deal.
Even if we disregard the questionable usefulness of attending one of these taxpayer funded boondoggles, what on earth was the need for Keller to stay at a hotel whose drive-time distance Mapquest lists at a mere 28 minutes?
And I have to wonder how all of Keller's lefty knee-jerk supporters could possibly countenance this sort of profligacy of public money. $1,200 could be used collaboratively to feed a lot of homeless people, right?
Now to be perfectly fair (I am a very fair person), Fullerton's two RINOs, Don Bankhead and Dick Jones also attended this conference and also racked up big bills. At least Jones went alone.
Friends, this is likely not the only Keller taxpayer-funded junket and rest assured, we will be providing examples of others in the very near future if we find them.