Eeew. Hairball Soils Himself. Again.

Following the lead of the union lackeys at the completely fraudulent Voice of OC  and the even more pathetic clowns at the Liberal OC, Hide and Seek Harry Sidhu, Man of A Thousand Addresses, lobbed a spitball at his fall opponent, 4th District Supervisor, Shawn Nelson. No doubt egged on by handlers Nick "Bullhorn" Berardino and "I Need A High Speed Rail" Cut Pringle, Sidhu put out a press release today attacking Nelson's supposed hypocrisy for signing up for a County pension while he also touted signing of some bogus anti-pension pledge of his own concoction.
Of course Hairball never bothered to inform anybody that all full-time government employees have to sign up for a retirement plan in lieu of Social Security, and that the County presented Nelson, like all employees with two options: the 2.7 @ 55 formula or the idiotic 1.62 @ 65 plan, Berardino's lame project that passes for pension reform, but that just rewards oldtimers.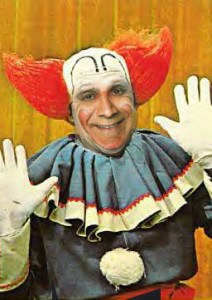 Sidhu also failed to inform his poor, afflicted newsletter recipients that he too signed up for the City of Anaheim's truly option 2.7 @ 55 gig, as reported by Chip Hanlon at the Red County blog.
Bad boy, Harry. Bad, bad boy. Clean up on aisle one.