Chi's Gang Accosts Admin at Vietnamese Restaurant
Here's a fun video of something that occurred a couple weeks ago. The entertainment value is pretty good.
I was minding my own business while having a bowl of delicious Pho at my favorite Vietnamese restaurant – just like I have been doing for 25 years. I was approached by a man inside the restaurant claiming that I was not allowed to park in his parking lot.
I finished my Pho quickly paid my bill and went outside only to be surrounded by a gaggle of Roland Chi supporters. It turns out that this restaurant is in the same center as Roland Chi's scampaign headquarters! Those guys sure were interested in what I had in my truck!
Once outside I was again approached my the same man who claimed to own the shopping center telling me that I could not park there because it was his parking lot.  The man in the video did actually push me, but being the sweet and gentle guy you all know and love I got in my truck and motored off.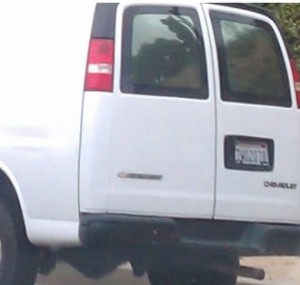 Oh, and by the way, guess what I saw parked in front of Chi Headquarters? You guessed it. The white sign theft van!
QED.