Blue County Passes Along Comical Sidhu "Hit" Piece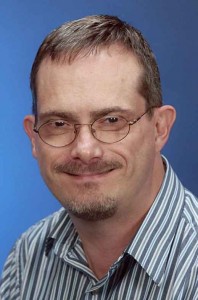 Some dude named Chris Prevatt at a blog called "the Liberal OC" has decided to pass along that ludicrous piece of spam mail "hit-piece" we posted about yesterday – sent all the way from India!
It seems Prevatt is taken with the fact that Sidhu's Mumbai Marauders have discovered the horrible truth about Nelson: he's gotten three traffic tickets since (gasp) 2003! Prevatt seems to think he deserves his own wing at Corcoran State Prison.
A little digging uncovers what's going on here. Prevatt is a County worker who once had his computer taken away for blogging on company time. He is also what is known as a "Jannie," one of the pathetic creatures that Janet Nguyen discovered under some rock or other and put to work in her PR salt mine.
Here's the connection: Nguyen has recently endorsed the completely unethical carpetbagging scampaign of Harry Sidhu, fake addresses and all; and we've been questioning why Nguyen is putting on additional staff in Norby's former office where there is no supervisor. The Register's Jennifer Muir picked up on this and started asking questions. Nguyen is no doubt pissed off at being outed.
Prevatt leaps into the breach by passing along Sidhu's comically pathetic attempt to attack Nelson for traffic tickets! Hoo boy! Petty and silly? Stupid and ineffectual?  Of course. What do you expect?
Say, what is the Democrat equivalent of a "repuglican?"