Pam Keller Wants A Fullerton City Blog – But No Bloggers!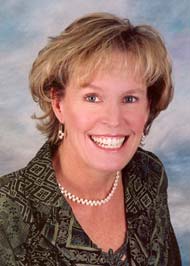 During a recent City Council mind unwind, Pam Keller suggested that what Fullerton needs is a city blog. But no bloggers! Here's what she had to say:
You see, Friends, folks like Pam are all about "education," not discussion. She thinks that all that the good people of Fullerton need to be happy is to be properly "educated" – by people like her. But Heaven forbid that somebody should post something unwanted, or unexpected, or critical, or true. No. Better to be spoon fed Pam's pabulum of feel good nonsense.
NEWS FLASH PAM! THE CITY OF FULLERTON HAS A BLOG, AND IT'S CALLED FRIENDS FOR FULLERTON'S FUTURE.
Here we deal with the sometimes unsavory stuff that you'd never read about on Pam's blog, and that the Observer won't touch, and of which Barbara Giasone is blissfully unaware. And better still, we offer anybody a chance to opine. We've given anybody who wants an opportunity to argue and dispute every single post we've ever put up. Now there's a novel concept!
See, we believe in democracy, even if it's a little rough around the edges. Pam really seems to believe in bureaucracy. And that's just the way it is.