On a Clear Day You Can See Forever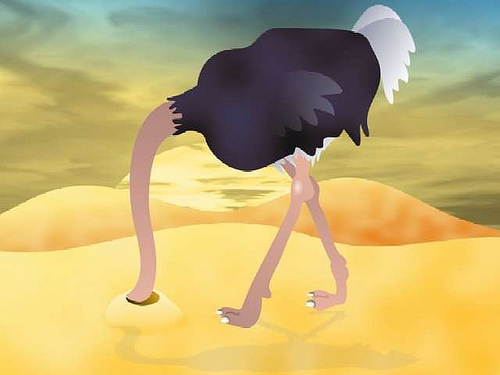 On March 7th 2009 people from all over the state descended on Fullerton to enjoy their right to political free speech.  Depending on whom you talk to, the crowd, that came by bus, train, bicycle and by foot, numbered in the thousands, with some accounts placing the total over ten thousand.
The "tax revolt" sponsored by popular radio entertainers Ken and John of KFI, was big news. No matter how you figure it.
And yet the non-Friends of Fullerton's future over at The Fullerton Observer ignored the story completely. Check out their mid-March and early April issues to see if you can find a single reference to this huge event. None.
Okay, later in the month the Observer's patron saint Obama the Good hove into Orange County and we gagged our way through Pam Keller's giggly tribute to the event, complete with her characteristic abuse of the perpendicular pronoun. Still, not a single solitary mention of the largest crowd ever assembled in downtown Fullerton? Yet room for all the usual Observer dross?
If the crowd had assembled to support raising taxes and spending more money on government employee unions you can bet your bottom dollar that the Observer would have been all over this like flies on… well you get the point.
Update: thanks to James Crum's comment I indeed did discover an article in the mid-March edition by a T. DeMoss; relegated to page 8, of course, under the "ObserverHeader" headline: Radio Fans In Fullerton. Hardly a clear statement of any content relating to the assembly. When I reviewed the Observer headlines I naturally missed the connection. Actually the DeMoss article was really pretty objective and kudos to him/her. But to remind our friends of the typical Observer editorial bias, a story about a demonstration by locals against cutbacks in the local schools made the front page, as usual.
Also lurking at the bottom of the second page was this gem at the end of the letters section, but not signed by anybody. Hmmm. Now this is the Observer we've come to know and love. Some kooks show up at an event and everybody gets painted with the same brush. Almost like racial stereotyping.
Racists at the Tax Revolt Radio Show

Among the raving fans of the selfserving Clear Channel radio talk show hosts who invaded Fullerton on March 7th were notorius members of several hate groups including KKK off-shoots and the Minute Men. How did this group get a permit for this gathering? Let's hope they aren't allowed back in town. To see for yourself go to http://www.youtube.com and punch in Racists at KFI AM 640 event