O! The Bitter Irony! Will FIES Create Homeless People?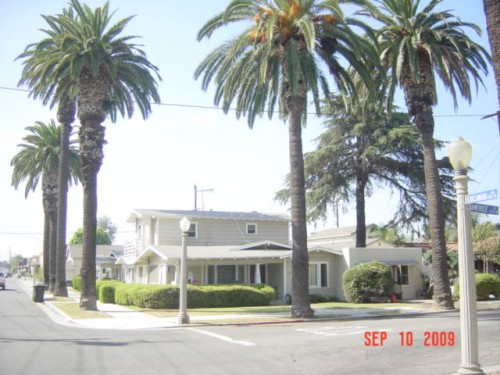 The Fullerton Interfaith Emergency Services (FIES) is a non-profit collaboration of local folks whose mission is to help people of marginal means subsist, learn job skills, and for some, transitional housing is provided in the FIES compound in the west 500 block of Amerige Avenue.
Imagine the surprise of the tenants at 504 W. Amerige when they recently received eviction notices from their landlord. It seems FIES wants to buy the multi-family property located next to their current assemblage of properties, and the residents have to go. Apparently there are several families living on this property including several kids and even an infant. Some have been living there for over fifteen years and must like it.
It seems nobody at FIES has made it their business to inquire about the fate of the current tenants who now have to find a new home with a comparable rent, and will somehow have to scratch up a new  first/last payment on a new place; or if they did, perhaps they dismissed it as not their problem.
We don't think it's real nice of FIES to cause the eviction of employed, rent-paying citizens simply because their mission is to minister to people farther down the housing stock food chain.   It's particularly egregious since FIES routinely receives government subsidies to pursue its mission.   It must be galling for a taxpayer to find himself on the receiving end of an eviction notice due to the efforts of a taxpayer subsidized organization.
We hope that the good folks at FIES can reach an accommodation with the current tenants to let them stay on until they can relocate, and/or provide monetary relocation assistance. That's only fair. It would be a painful irony indeed if any of these people ended up as FIES clients in the future.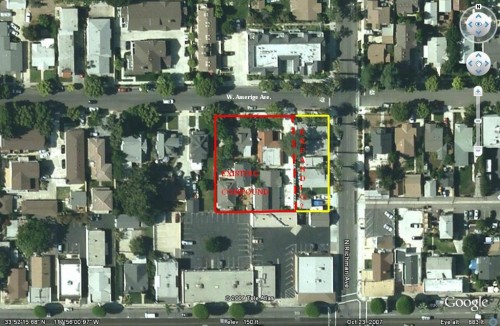 Finally, the issue of the FIES compound itself needs to be addressed. Is it appropriate for this facility to continue to expand at this location? Is it wise to aggregate this sort of transitional use in a single neighborhood? Continued expansion seems likely to hasten  even more growth in the future. What are the permit requirements, if any, for this proposed use, and what does the City have to say about the dislocation of the existing tenants.
With all of the collaborative activities going on in Fullerton, maybe somebody can collaborate on some help for the residents at 504 W. Amerige Ave.