Is there a Drought of Qualified Candidates to Represent Fullerton on the MWD?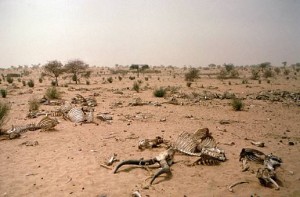 For 21 years, Jim Blake has represented Fullerton on the Board of Directors of the Metropolitan Water District. He was appointed back when Reagan was President at the urging of Councilman Buck Catlin, and is supposed to help oversee MWD's $2 billion annual operations, bringing and distributing Colorado River water into Southern California.
Blake's re-appointment every 4 years has been rubber stamped by the city council, without interviewing other potential candidates. Why? Can anyone possibly believe he is the only qualified person in Fullerton to hold this position?
This must stop now.  Special district members who have been on their boards too long end up representing the bureaucracy – even if they didn't have this inclination to begin with.  And Jim Blake has always been of this mindset. He has endorsed nothing but liberals and RINOs for Fullerton City Council – just the sort of people that slavishly support bureaucrats and are likely to reappoint him!
We need a new face at the MWD. Someone who can approach water issues with a new and independent perspective. Our next representative on this powerful 37 member board must be interviewed and thoroughly vetted by the council. Applications must be solicited  from throughout the city.
The job of MWD Director is a demanding one without pay, with many trips up to its L.A. headquarters. No appointment should be rubber stamped. There are a lot of knowledgeable, talented people out there who need the opportunity to step up.
New blood, new ideas and new voices – let's hear from them!