History Repeats Self: Fullerton Observer Soliciting For City Hall Again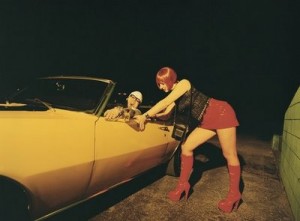 A few months ago we went after Sharon Kennedy and her Observer's shameless pandering to City Hall when she passed along a letter from OC Supervisor Chris Norby opposing Redevelopment expansion to her pals in the government. Some Redevelopment flunky put together the "official" response, Don Bankhead affixed his X to it, and the two were printed side by side.
Well she's at it again. Check out page 8 of the July edition. Same technique, same result.
Now, we have nothing against the City getting out its propaganda, even if it is full of baloney. But this habit on the part of Kennedy of sharing an editorial writer's submission so that it can be immediately rebutted without counter response is so unfair that, well, we feel justified in accusing Sharon Kennedy of being just a wee bit biased in the stuff she prints.
Why not print the submission and let the City respond if it feels inclined to do so? Why not let the debate go back and forth – fairly, and see who can develop the more compelling argument? Oh, yeah. That's right: