Happy 50th Anniversary Sunny Hills H.S.!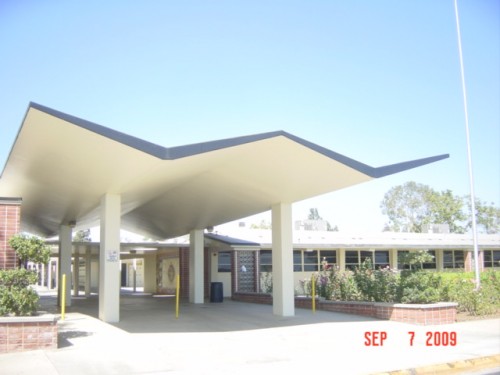 POST UPDATE:

A Taste of Sunny Hills
Our 50th Anniversary Celebration will officially begin with "A Taste of Sunny Hills: A Taste of Talent, Food and Reunions", on Saturday, September 26, 2009 from 4:00 p.m. until 8:00 p.m.
Bring your family and join us on the Sunny Hills campus for:
– "Tastes" from local restaurants include: Beach Pit BBQ, Chomp, Cafe Hidalgo, Slidebar, Heroes, Phan 55, Koba Grill, Hashigo Sushi, El Matador Cantina, Top Class Pizza, Twin Dragon Chinese Food, Rutabegorz, EHF Fundraising, Lascari's, and Cajun Swamp!
– A special "KidZone" sponsored by the agriculture department with carnival games and a petting zoo. Jamba Juice will be available in the "KidZone" along with kettle corn and a "candy store."
– "Reunion Row," a special place to reconnect with classmates from years past and relive high school memories.
– Live entertainment venues featuring music, comedy and dance from incredible Sunny Hills student and alumni entertainers.
– 50th birthday cake will be served with coffee provided by Starbucks.
Admission for the event is free.
I have received several emails from Friends inquiring about examples of sustainable design in Fullerton.  Sunny Hills High School is a great example of sustainable design.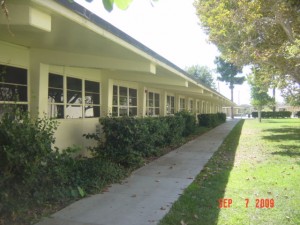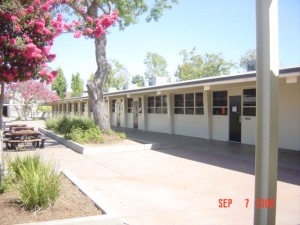 Concrete structure, steel framed windows both on the north and south sides of all the classroom buildings were built to last; a great cantilevered roof design  provides ample shade while still allows natural light and ventilation to pass through thus not needing HVAC all the time.
The roofs have the perfect pitch and design to accept solar panels for future conversion. When I found out that SHHS opened 50 years ago today, it confirmed the theory that good design will assure that buildings will last for as long as the materials they were built out of will let them.
The new school just around the corner is just 5 years old, and is already starting to fall apart – but more about that in a separate post.