Ed Royce Endorses Shawn Nelson
US Congressman Ed Royce has endorsed Fullerton City Councilman Shawn Nelson in his bid to replace outgoing Chris Norby as the OC 4th District Supervisor. Here's the letter, purloined from Nelson's campaign website:
This is good news for Shawn, but hardly surprising. The bigger question is whether other Republican politicos will start coalescing behind Nelson without expecting to be paid for the honor.
And speaking of politicos when is Chris Norby, the would-be County Clerk, going to get up off his duff and endorse a conservative Republican?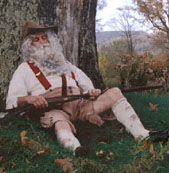 Finally, when we reflect upon some of the intellectual and philosophical ciphers Ed Royce has stuck Fullerton with in the past 15 years on both the City Council and the various school boards, we have to ponder the value of his endorsement. Still, as far as the rank and file are concerned it is better to have it than not.