Campaigning for Fun And Profit!
Friends, check out the Linda Ackerwoman campaign expense report at the California Secretary of State's website.
We noticed this odd line item.
| | | | | |
| --- | --- | --- | --- | --- |
| 10/19/2009 | ACKERMAN, DICK | OFFICE EXPENSES |   | $654.40 |
Ackerwoman's campaign forked over $654 bucks to her husband under the crypric description of "office expenses."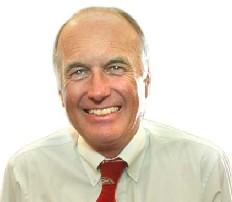 Could Dick actually be charging his wife's campaign for some sort of services rendered? Well, why not? She made a killing as a "consultant" on his campaigns, and what the Hell, turnabout is fair play, right? Too bad the campaign won't turn a profit.
We do have to wonder what kind of total Dick will rack up by the time Ackerman, Inc. is done squeezing every drop out of lobbyists.