Fullerton School District Trustee Minard Duncan (or someone doing a marvelous impersonation) visited our site a while back and left this observation about City Councilman Shawn Nelson's wife, Sharon:
Nelson's wife is a very pretty women as well as pleasant and cordial! It is hard not to drool around her.
Apart from the sharp needle-jump into the red on our FFFF creep-o-meter, it set us to thinking about mature male politicos and attractive, significantly younger females.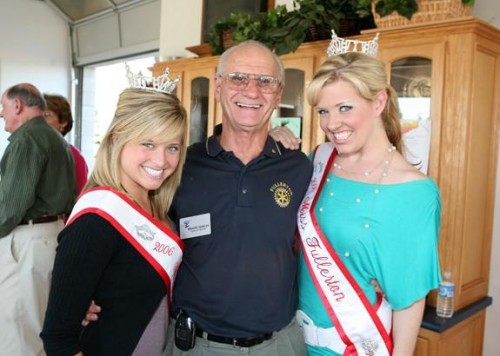 Some politicos avoid having their pictures taken with beauty contest winners for fear that the young woman will get all the attention, and the politician will look rather like an ugly duckling alongside. Others either haven't learned that lesson, or are so starved for attention that they do it anyway.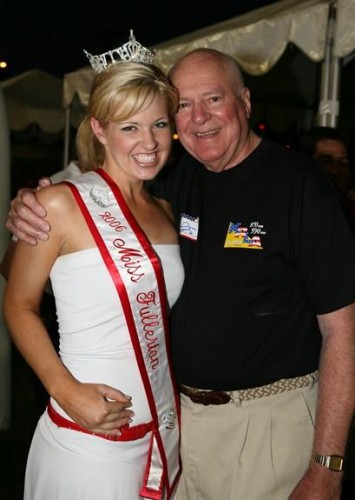 And of course some just can't seem to resist laying hands on the pretty young things.