AND THE WINNERS ARE: THE 2009 FRINGIES
Well Friends, here they are – the 2009 Fringie Winners. You don't really deserve this sort of punishment inflicted on you, but…well, hell, maybe you do! The competition was spirited in many of the categories. And by spirited I mean mind-numbingly depressing. And I'm just a dog! I had to take long breaks several times during the nomination and judging to water the fire hydrants along Brea Boulevard.
1. In the category of Least Distinguished Journalist it really wasn't even close. The OC Register's Frank Mickadeit took it going away for his complete lack of journalistic integrity. In the end the judges just didn't feel that Sharon Kennedy or Barbara Giasone even really qualified as journalists. Martin Wisckol was given credit for showing up on the blog even tho' it was merely to defend his embarrassing whoring for Ackerman, Inc.
2. In the category of the Worst Bureaucratic SNAFU, the judges were clearly impressed by not only the scope of the Poisoned Park disaster and its ongoing potential for more o' same, but by city staff's ability to avoid any and all responsibility for the multi-million dollar mess. Bravo, Mr. City Manager, you're finally catching up with your predecessor, and that's saying a lot!
3. Worst Vote of 2009. Bankhead, Jones, and Keller for the win of course, with their undying support of the Redevelopment expansion. And by win, of course, I mean disastrous loss for everyone outside the Redevelopment Department.
4. In the category of Scariest Ghost of Fullerton Past, we had an eerily close call. Yet despite the frightening surprise visitation from my former broomstick-wielding mistress Jan Flory, the judges were absolutely horrified by the noxious vapor of Linda LeQuire, conjured up by Ackerman Inc. out of some fetid and accursed burial ground, to smear Chris Norby. It didn't work, but it wasn't for lack of trying.
5. In the category of Stupidest Statement Made in Public we again had a tough decision. In a year when Dick Jones said so many idiotic things and Pam Keller claimed (with a perfectly straight face) to be a "fiscal conservative," a dark horse nominee grabbed the brass ring. And by dark horse nominee I mean the daffy, loud-mouthed nincompoop member of "Pam's Posse" and her crazy-funny "why Pam should be mayor" rhetorical ramble through the brambles. Go ahead and watchit. We dares ya!
6. In the Government Small Change Adds Up category the award goes to the Roscoe's Famous Nuisance Noise Study, a wonderful example of ill-conceived bureaucratic waste on a small scale that makes us really worried about the big stuff.
7. The Most Entertaining and/or Disturbing Image of 2009. Barney Wewak for the win. Aw, c'mon, was there ever any doubt? The picture even has a dog in it. Arf!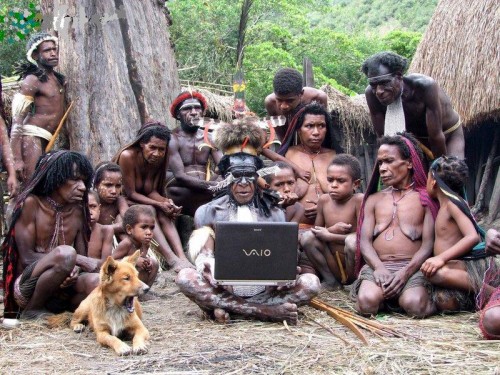 8. Best Vote 2009. This one was pretty easy for the judges since by the time they got around to this category they had inhaled copious amounts of medicinal weed acquired from the Dick & MaryJane Jones Dispensary. Our old friend Sharon Quirk-Silva gets a double victory for seeing the proverbial light on the God-awful McDonald's relocation; and also for opposing that fraudulent Redevelopment expansion.
9. Our final category is the Most Awful Political Candidate of 2009, and it goes to none other than Chris Norby for his abortive County Clerk campaign. Rarely had the judges seen such a blatant fixation on public sector job preservation and such a mismatch of skill set to position. The campaign slogan "Preserving Your Vital Records" was so insipid and so lame I have to lift my leg on it. Again. There. Clean up in aisle #9! Well deserved Fringie, indeed!
Finally, the Judging Committee decided to award three special Fringies in 2009 in order to recognize excessively, aesthetically unattractive behavior on the part of some of our political personalities.
10. Special Fringie #1. The call by Pam Keller for a City-run blog – with no bloggers – was such a wonderful monument to fatuousness and political tone-deafness that as a statement and an act it really was in a class by itself. You can enjoy our original post here and listen to Keller's statement. Well done, Pam! You excelled yourself.
11. Special Fringie #2. Well of course we had to acknowledge Linda Ackerwoman whose scampaign in the 72nd must be considered positively evil (yes the judges said evil!) by any normal person. This creature did not qualify in the most Awful Political Candidate category since the whole operation seemed more like a jail break than a campaign. Who knows how many hundreds of simoleons per vote this cipher and her Sacramento-organized goons wasted. Oh well. It least it wasn't our dough!
12. Special Fringie #3. The judges believed that they would have been remiss without a tip o' the Fringed cap to Congresscritter-for-life Ed Royce, the rat who managed to swim away from the giant suction-vortex of the sinking S.S. Ackerman and happily scampered up the waiting rope ladder onto the S.S. Norby. Well done little rodent!
And so friends, that concludes the 2009 Fringie Awards. We hope you have enjoyed them as much as we have enjoyed bringing them to you. And if you didn't, tough.
Here's looking forward to a new year filled with wonderful material from our favorite folks in Fullerton!