The Mysterious Police Report
FFFF has just received an interesting document from an anonymous, yet seemingly informed source.
Something happened after a council meeting last year that caused the Fullerton cops to take a police report and to inform the councilmembers, obliquely, what they were doing – as if the council already knew. So what was it? Our informant tells us that Ahmad Zahra, the perpetual victim, filed a complaint against Fred Jung for some sort of assault, or threat or something. That part isn't clear.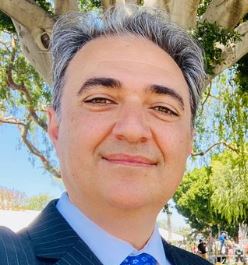 The fact that this police report never went anywhere means that there was nothing behind it, and in fact that Zahra probably and deliberately filed a false report to begin with. That would be a crime, of course, if anybody is keeping track, and well within broadly described moral compass Zahra has drawn for himself.
FFFF could do a Public Records Act request to get the documents, but I have a sneaking suspicion they are long gone, rather like the records surrounding Zahra's battery and vandalism case.