We all knew that we were going to be bombarded with political mail in support of the City Council's proposed 17% sales tax hike on this November's ballot. And we all knew that the City Council hired a PR outfit to blow our money to educate us about the beauty of the thing – to the tune of $130,000. Of course none of this is legal, but this is Fullerton where everything is legal that the deplorable City Attorney "Dick" Jones says is legal.
Some of the Friends have already received pro-tax propaganda from our masters in City Hall and here is a sample: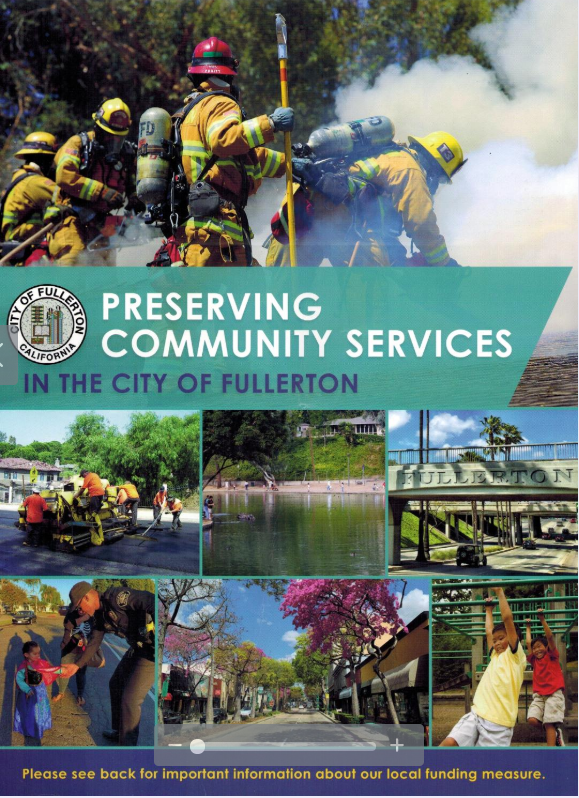 As usual, government tries to con us into bailing it out after it has failed so spectacularly the past decade to maintain reserves, balance budgets and pushing back against never-ending salary and pension demands from the public employee unionistas. Care about the homeless? Vote for our tax; Want potholes fixed? Tax! Youth programs? Who doesn't love 'em – vote for our tax. Seniors? Ditto. Emergency services? They're really getting hungry. A usual, the propaganda is larded up with misleading information and scare tactics and, gosh, we should be scared.
You will not be asked to reflect upon the reality that this same operation has dismally failed to fix roads in the past; that this bureaucracy has no intention of starting now. A Culture of Corruption in the Fullerton Police Department? Oh, we fixed that years ago – no, don't look at that body over there, we have no idea how it got there. You'll have to sue us to find out!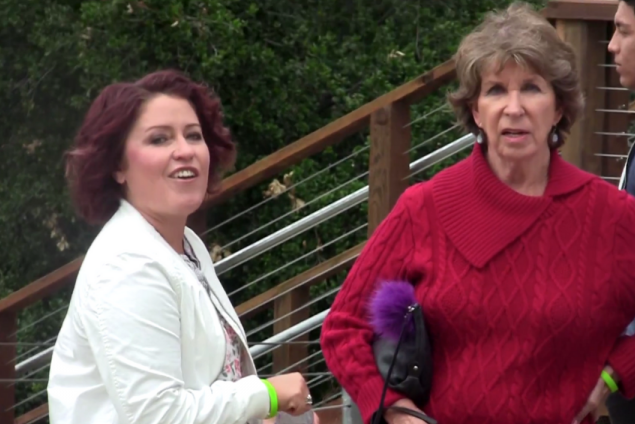 This crew has burned through tens of millions in reserve funds while its spokeholes on the council Jennifer Fitzgerald and Jan Flory lied about balancing the budget.
Good luck, passing this obscentiy, boys n' girls. The public is hurting badly at the moment and your first recourse was to try to harness us oxen with the yoke of a new and regressive tax. Well, guess what? The yokes on you, City Hall, and you'd better have a Plan B stuffed into one of Domer's desk drawers if you know what's good for you.