Crime? How About Some Punishment?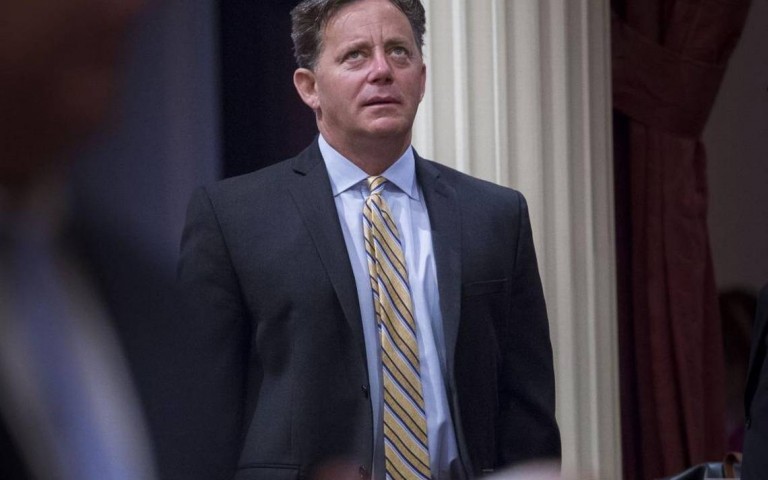 File this one under "Jeezus We're getting Desperate." Trotting out a stock photo of an old lady and comparing ripping off "Grandma" with the recall of Josh "Gas Tax" Newman? Man that's lame.
Opponents of the recall, i.e. the building trades who work on public boondoggle projects like high speed rail, seem to think this sort of nonsense sells. Well, the consultants will burn though a lot of that union cash, but there's really no way to defend the indefensible: Newman voted for a highly regressive gas tax that will hammer the poor and people on a fixed income while his pals in the trades make bank building stuff like Jerry Brown's $60 billion bullet train – whether it's needed or not.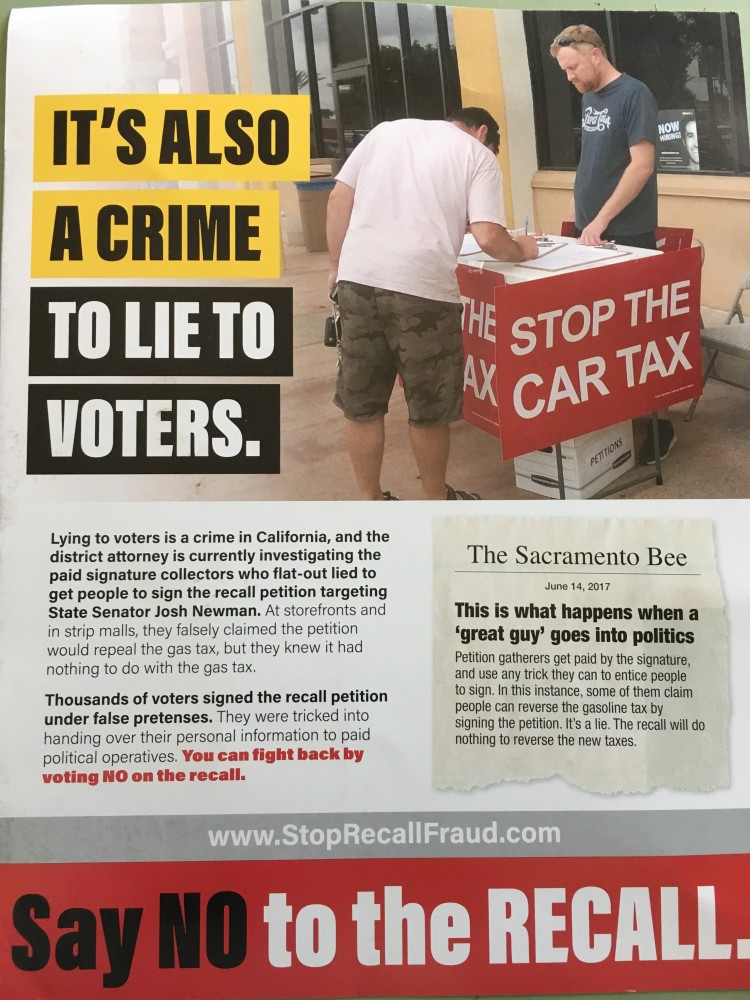 The Democrats in the Legislature have climbed all the way up onto their high horses claiming that recall petition signers were lied to and that recalling Newman won't get rid of the gas tax, an objection that is really just based on a desperate semantic ploy.  The fact is that getting rid of Newman is simply the first step in yanking the chain of the politicians in Sacramento who would rather tax us then curtail their own addiction to wasting the gas tax money we have already been sending them every time we fill up. The end game is a repeal of the tax, and of course, prevention of any more gas or car taxes.
The Democrats have pulled out all of the ethical stops in attempting to derail the recall. They tried to pass midnight legislation changing the recall rules after the recall signatures had been submitted. Then they put pressure on the California Fair Political Practices Commission to re-interpret their standing rules so that Dem politicians can help bail out Newman financially, proving that when it comes to maintaining their super-majority, no trick or hustle is too low to put into action.