Transient Involved in Physical Altercation with FPD Cop
Jeez, I think I've seen this movie before. Lot of the same actors, too.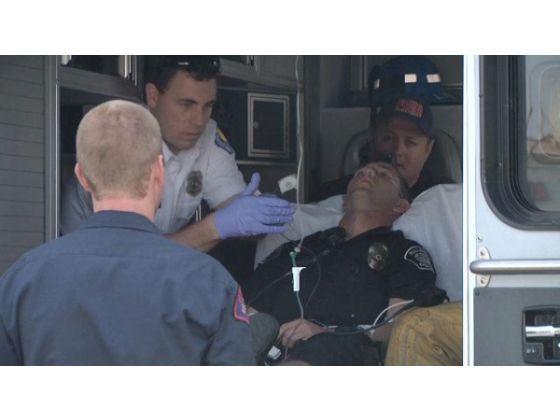 A homeless guy named Mark Charboneuax was suspected of burglary and got into "fight" with cop – who bumped his head and got a free ride to the hospital. Charboneaux got a free ride to St. Jude's, too, supposedly with minor injuries, but we'll see about that, later.  He's wearing a neck brace and that may mean more work for Garo Mardirossian.
I note a few interesting things. Apart from Andrew Goodrich's statements that we can now immediately discard as self-serving trash, another cop, this time a ranking officer is quick to point out the cop's injury is minor and he'll be fine.
The point of this post is that even random interaction between the FPD and the public are now scrutinized and the statements issued by Goodrich & Co. are rightly subjected to skepticism and cynicism.