The Revolution Was Televised. But You Were Watching Dancing With the Stars.
Check this out:
The streets of Bagdad or Kabul? No, this occupying force is all dressed up with no place to go – except the mean streets of Anaheim, where the police department has done just about everything possible to take a bad situation and make it worse.
But what's with all the paramilitary bullshit? Camouflage? Really? What the Hell have we let out country become? Why did we let a bunch of neo-conservative chickenhawks and cowardly statist liberals turn our nation into a place where the local street cops are parading around with all the latest military hardware Homeland Security could buy for them?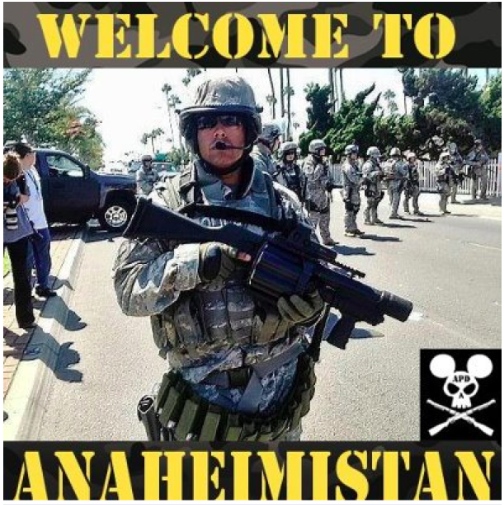 I don't know about you, but the thought of a Cicinelli, a Wolfe, a Ramos, or a Hampton decked out like GI Joe, gives me nothing but apprehension. In Fullerton our new council needs to start scrutinizing this militarization of the flatfoots, and PDQ.