The Culture of Corruption Has A Price Tag. And It's Big
At tonight's Fullerton City Council meeting the City Attorney announced that the council had unanimously voted to pay $1,000,000 to Cathy Thomas, the mother of Kelly, who was beaten to death by members of the FPD who bashed in his face, and ribs, tased him, sat on his chest, and then stood around while the homeless man died in the gutter.
A million bucks. It's hard to begrudge the Thomas family of the settlements that are coming their way in this obscene killing. And yet for those of us who have criticized the obvious Culture of Corruption in the FPD it rankles to contemplate the fact that we are responsible for the bill; and that other enormous payouts are coming our way.
Pat McKinley created this unholy mess as police chief while Don Bankhead and Dick Jones sat on their fat behinds all these years as the department festered under the incompetent and indifferent leadership. We get the bill. And Acting Chief Hughes can only act like nothing is wrong, even as Joe Wolfe, the apparent instigator of the Thomas murder breathes the air of a free man on paid vacation.
First there was the sexual battery cases against Albert Rincon. Those cost $350,000. We now know the Thomas murder will probably cost us at least $3,000,000. And there's no telling what the other violent and criminal episodes perpetrated by thugs like Kenton Hampton, et. al., will cost.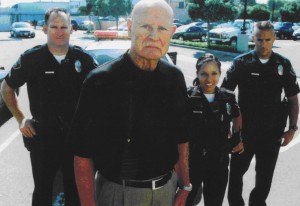 I also note that once again PatMcPension voted to approve a settlement to make on of his embarrassing problems go away.
Really folks, haven't you seen enough of this rogue's gallery? The answer is crystal clear. RECALL.