Sooner or Later, Social Justice For Kelly Thomas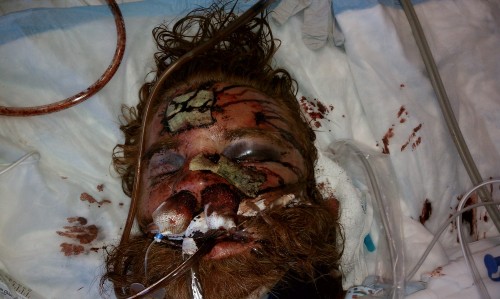 It's funny, in a sick sort of way, but the very types who used to bray the loudest about the need for "social justice" have been virtually silent in Fullerton in the wake of the Kelly Thomas murder at the hands of members of an out-of-control police department.
The graying establishment Democrats had been hiding behind their drawn chintz curtains, curled up in an intellectual fetal position on their plastic slip-covered Naugahyde sofas. It was just too scary and, well, controversial to say anything, let alone actually do anything.
Fortunately, others, such as Stephan Baxter, Marlena Carrillo and Lauren Becker are willing to keep up the pressure.
Here is a link to Becker's website that reminds us exactly what a Culture of Corruption can do, and try to get away with, when left to its own devices. It also reminds us what we can do to push back against an entrenched system.
Democrats like Jan Flory, and Molly McClanahan and Pam Keller didn't say a word in the aftermath of the murder. No, they only got outraged when people outside their cozy little circle took the reins of government out of the hands of three incompetent old fools.
These people are a lot more worried about the fate of the bureaucracy than they are about the people of Fullerton. All of them.