Another Fowl Observer Plop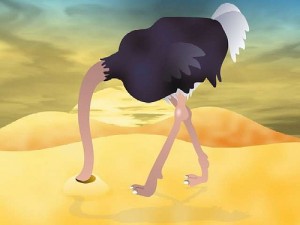 I really don't know why I bother communicating with the feather-headed Sharon Kennedy and her wretchedly incompetent Fullerton Observer.
When she wrote an unsigned "article" last month alleging that I rent space from the City worth more than $12,000 a month for  a mere $1300, I felt obliged to respond. So I sent in a letter to The Observer to add important facts that she casually omitted and also to question how in the world she came up with her crazy valuation. To my knowledge Ms. Kennedy has no experience of any kind in the commercial real estate business and knows nothing about the subleasing potential of the Santa Fe Depot or even its vacancy rates or square foot lease potential.
The deal looked pretty damn sweet for the City 20 years ago when I offered to make a large up front payment and finance the historic restoration myself – especially since the other responders wanted to be paid; and this ignoramus somehow thinks the City gave something away. I mentioned in my letter that if she had any complaint to take it up with the Good Folks at Redevelopment.
As usual, Ms. Kennedy appended her inevitable dingbat editorial comment to my correspondence that completely ignored my points and instead launched into a diatribe about all the good that Redevelopment does for poor people. She neglected to inform her readers that this so-called "affordable" housing costs twice as much as the regular kind, that it pays for high roller lobbyists, hustlers and bagmen, that it is principally just a mechanism to employ house-ocrats, and that, of course, it ends up displacing the poor for the less poor. She also mentioned to explain that Redevelopment giveaways are financed by robbing other local agencies that rely on property tax revenue.
For some reason Kennedy believes if you say something enough times it will become true: just like she claimed (again) that I am suing the Redevelopment Agency for $1,000,000. That of course is just bald-face lie made somewhat amusing by the weirdness of her fabrication; I am suing to stop Redevelopment expansion into areas of the City that are not "blighted," the minimal legal requirement for Redevelopment spelled out in the State Health & Safety Code.
At the end of her little tantrum, in an hysterical twist, Kennedy chided me for not fighting the corporate abuse of Redevelopment – even though my friends and I on FFFF have been attacking Redevelopment and its history of abuse in Fullerton, for years when she was silent. This includes the City's illegal planning review for the Hillcrest Park/Lion's Field reconstruction on which she was utterly silent – until they had the temerity to install synthetic grass – a move that apparently injured her delicate aesthetic sensibilities.
Where O Where has Sharon Kennedy been these many decades as Fullerton Redevelopment lumbered along, including a ridiculous proposal to spend $6,000,000 to move a McDonald's 200 feet? You guessed it. Happily cheerleading for Redevelopment with all of its corporate boondoggles, every sad step of the way.