The Liberal OC – Where The Truth Goes to Die
Dan C-somethingorother, the pompous Priapus who runs the The Liberal OC blog as a front for hapless, incompetent, or crooked Democrat politicians likes to pretend he's a real reporter. Who can forget his hushed "this is Dan C-somethingorother reporting" sign-off on that ridiculous "exclusive" about how Precious Princess had received "a series" (actually it was one) " harassing" phone calls (actually the guy just told Galloway what he thought of her). We told that story, plus how this bozo tried to blame us, here.
Yesterday he offered up a polished scat about eagerly awaiting an impending "hit piece" against Shawn Nelson by Hairball Sidhu. Everything's legit, see, he has his "sources," but of course we see through that bullshit right away. John Lewis told Matthew J. Cunningham and Cunningham told Dan C. Way to wear out the reportorial shoe leather, Dan!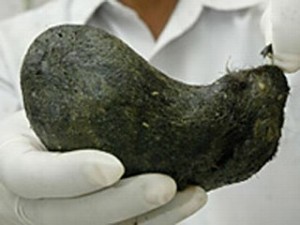 Now for the really inaccurate part:
"while Nelson enjoys the advantage of IEs from the Fullerton Friends blog…"
FYI, Intrepid Boy Reporter #1: FFFF is not an IE, has not and will not be one in this election. Get it? Please to be removing cranium from lower colonic cavity. Didn't they teach you anything in journalism school about facts?
By the way, Dan, since you are a reporter, when are you going to report to your readers Lorraine Galloway's adventures in Monterey, her multiple bankruptcies, her tax liens, and all those embarrassing judgments that make her patently unfit to run a dog walking business, let alone a county? Don't worry. We can be your "source."