Hide and Seek Sidhu Discovers Bottom of Barrel
Over at the Red County blog, repuglican scribe, Matthew J. Cunningham, has once again gratuitously passed along a new and typically comical Hide and Seek Harry Sidhu press release touting new endorsements for his waterlogged campaign for county supervisor.
One is none other than Fullerton's own cracker barrel nutsy-cuckoo philosopher F. Richard Jones. No surprise there. Old Doc HeeHaw endorsed Sidhu last time around, too – for all the good it did either one of them. Having the kook Jones brag about you is, well, not exactly a badge of honor.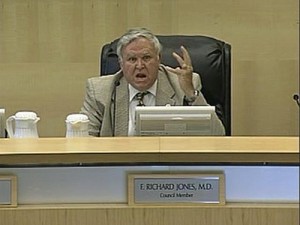 The really fun new addition to Hairball's stable of endorsers is none other than Fullerton Collaborative scammer, and soon to be forgotten ex-councilwoman, Pam Keller, whose image, in a fervent embrace with the overly deodorized #2, was recently shared on this blog.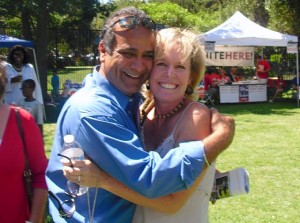 Pam's contribution to the Fullerton political scene has been a string of comical performances and embarrassing ditzy routines.
Ah, the poor Hairball, relying on the semi-lucid and mentally challenged. Last week it was the deranged creep Richard Faher; this week it's Jones and Keller. The next seven weeks are going to seem like an eternity for the almost pathetic Sidhu.
And  speaking of semi-lucid and mentally challenged: