The "Paseo Park" Chronicles: The Park That Never Was. Or Is. Part 3
So far we have chronicled the story of a city park that nobody needed, with a proposed name no one wanted. Once construction was done, what had heretofore been a waste of time and money was soon to take a new twist.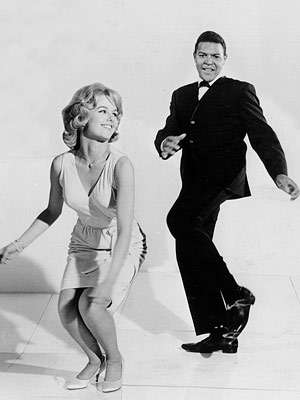 It was discovered that a flume of toxic material contaminated the west half of the park.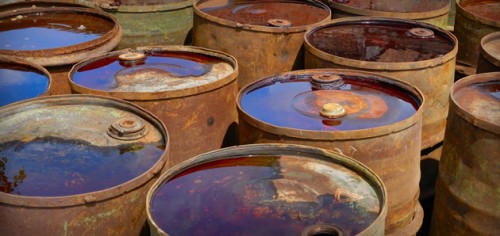 Nobody in City Hall had bothered to do an environmental assessment before buying an old piece of industrial zoned property: not Gary Chalupsky the Redevelopment Director; not Susan Hunt the Community Services Director; not Bob Hodson the Engineering Director. All these Directors and nobody was directing anything. Perched atop of this shaky pyramid of incompetence sat Jim Armstrong, just waiting to bug out for the soonest better deal that offered itself. By the time the park was built Armstrong was gone, and his protege Chris Meyers was in charge – and probably damn glad this was Fullerton, where nobody was ever held accountable for anything.
Since 2003 a fence has been set up around the contaminated half of  the park. Meanwhile the City has been wrangling with the Gas Company over clean-up costs. This is now 6 years of embarrassing closure, and counting.  Half the park has been fenced off.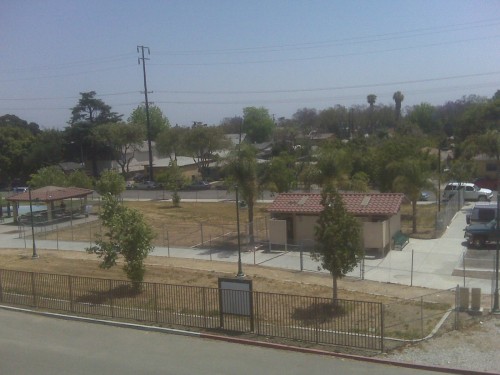 Meanwhile, too, the few Fullertonians who were actually paying attention found out how little park $1,500,000 in land and $1,900,000 in construction gets you nowadays: a prefabricated toilet building, among other things. And the City continued its tradition of ludicrous design, for instance a monument sign with its own little roof! How precious!
And as predicted, the half-park attracted just the sort of element you don't want hanging around your parks and your kids – gang taggers, cholos, and neighborhood borrachos. Fortunately few kids seem interested in playing there anyway.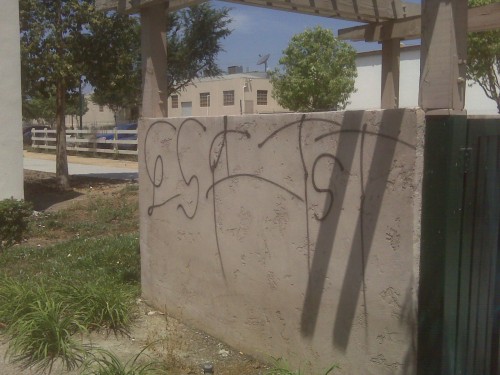 As this park degenerates we wonder how long it will be and how many consultants hired and studies performed to recommend the re-Redevelopment of this park; or to pave it over for Metrolink parking! Since we know that the City doesn't like to part with territory once they acquire it, we can only speculate about future foibles in the Never Ending Story.
Read the rest of the Paseo Park Chronicles – Part 1 – Part 2 – Part 3