The Morgan Group Adds Its Indelible Signature to Downtown Fullerton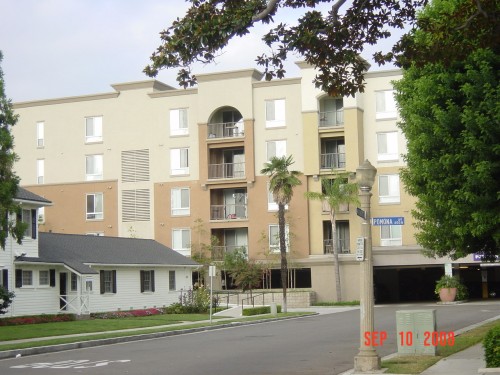 Almost ten years ago the Morgan Group developers contributed this gem to downtown Fullerton's inventory of beautiful buildings. For some reason Fullerton's leaders thought the idea of another faux-Renaissance palazzo built of wood studs, stucco, and styrofoam details was just what the doctor ordered.
Well maybe the doctor did order it. Sometime check out the contributions made by partners of the Morgan group to Dick Jones' 2000 city council campaign. Hmmm.
Well, we got more high-density, crappy architecture,  more traffic on an already deficient intersection, the aesthetic engulfment of the beautiful and historic church next door, etc., etc.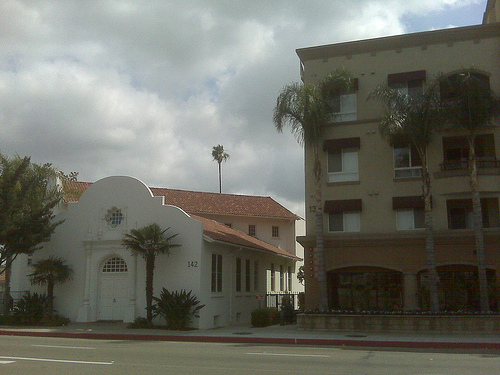 What did The Morgan Group get? Free land, plus a gift of a public street (the 100 E. block of Whiting – an original street from the 1886 town site grid) and who knows what else. Who approved this disgrace? Let's have a looksee:
Don Bankhead (current Councilmember)
Dick Jones (current Councilmember)
Jan Flory (former Councilmember)
Chris Norby (former Councilmember and current County Supervisor)
Julie Sa (twice elected former unintelligible Councilmember, current whereabouts unknown)