The Candidates Should be Ashamed of Their Ballot Statements
I was talking to a co-worker the other day about the 72nd AD Special Election Sample ballot that came out last week. He expressed a feeling of disgust about the statements of the two traditional party candidates. I asked him to write up a post on the subject and he obliged. Here it is. The images were added by yours truly.
The Republican and Democrat candidates for the 72nd Assembly District Election ought to be ashamed of their ballot statements. But shame, as we learned from the example of Mike Duvall, is an emotion with a real low threshold for most politicians.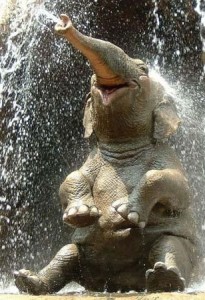 Let's first examine Chris Norby's ballot statement. He mentions how his opposition to higher taxes has earned him the endorsement of Tom McClintock and Ed Royce. Ed Royce? What kind of nonsense is this? A few weeks ago Ed Royce was supporting the lying, fraudulent, carpetbagging campaign of Linda Ackerman. And now Norby is bragging about the value of the endorsement from this empty little suit?
Norby touts his "vote" to place immigration agents in County jails to weed out illegal aliens. Why INS agents are needed to "identify" aliens is unclear and what, exactly they are doing in the jails remains a mystery. Well "whoop-de-do" as Archie Bunker once said. This is not an accomplishment, just pandering to the rabid anti-immigrant crowd, and Norby should know better. 
Norby also takes credit for "spearheading" "improvements" to the 5 and 22 freeways as Chairman of the OCTA, even though both projects were in the works long before Norby showed up; and of course, the 22 was months and months behind schedule until the OCTA bureaucrats and the contractor worked out a massive, mutual face-saving change order that cost the taxpayers tens of millions of dollars.
So much for Norby.
Now, let's take a look at the ballot statement of Norby's opponent, Democrat John MacMurray.
As a public school teacher should we expect more from MacMurray than a clumsy metaphor? Of course not! For MacMurray the awkward concept is the "three-legged table" supported equally by the three balanced legs of private sector, non-profit sector, and public sector. Everybody who has ever seen a three legged table please raise his hand. Apparently, John is worried about using the word "stool," which is what his statement starts to smell like in the very first sentence.
I have great reservations about Mr. MacMurray's invention of  a "non-profit sector," especially after the FFFF discoveries about how Fullerton's Pam Keller has so effectively blurred the line between non-profit and public sector – so as to make the distinction in the mind of a liberal, non-existent.
MacMurray's assertion that "we keep cutting support for our education system and cutting access to it" is obviously designed to generate outrage in the noblest liberal breast, but it's a lie. Proposition 98 provides that a guaranteed percentage of the State budget goes to "education." At least it goes to education spending. Any overall budget reductions are the fault of MacMurray's spend-crazy Democrats in the Legislature who just can't say nyet to the demands of public employee unions.
Cliches, lies, nonsense. Can't we finally get an honest and intelligent ballot statement from the two candidates who are able to pay for one? Guess not. Not yet, anyway.