My Travels Through Tanzanyisha – Part I
A few hectic weeks before I had not even heard of the place: Tanzanyisha. Yet, here I was, flying low over the lush tropical rain forest, as our DC 8 made its descent into the Mombazi Airport.
Ushanda City swept into view below: several aging glass and steel mid-rise towers of the 1960s International Style, hearkening to the early halcyon days of the Republic when the hated British had finally pulled out and independence was relished like the sweet, ripe fruit of the mango. A wide perimeter of low-lying bungalows, corrugated steel shacks, and shipping crates housed Ushanda's hungry populace, and spread out to meet the uncertain edge of the steaming jungle.
And then we touched down.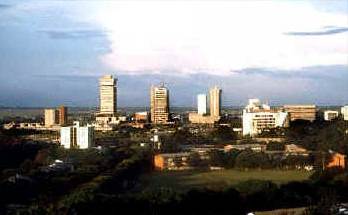 Down the rolling stairway and onto the hot, shimmering midday tarmac. Suddenly I became aware of soldiers. Everywhere. Heavily armed. Rifles. Bandoliers. Grenades. I remembered the words of Richard Longtree, the often lyric author of Modern Journeys in East Africa, that I had purchased in Cairo and read on the plane:
Tanzanyisha has endured five military coup d'etats since 1990. Five regime changes. Five new constitutions each more outlandish and hollow than the one that came before. The people weep, but their tears are dry.
Inside the sweltering concourse large fans rippled the giant sheet of fabric bearing the vast likeness of Tanzanyisha's newest President-for-Life, General Jonas Mombazi; Jonas Mombazi, DDS, who had risen from civilian dentist to rebel commandante, and finally self-promoted to his new and august position. His middle-aged face betrayed nothing about his personality; he hid his bad teeth behind bland, indifferent lips. A dentist should have good teeth. Since 2007 thirteen thousand of his countrymen had gone missing.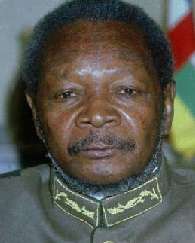 I got my duffel bag. The trip through customs was a perfunctory affair; a sullen looking soldier in camouflage fatigues and a black beret cast a quick glance in my direction and quickly jerked his head toward the exit. My passport was stamped and I stepped outside into the intense heat and near-blinding light of Jonas Mombazi Boulevard, a palm lined, four-lane strip of concrete that led into the potholed streets of Ushanda City. Twenty years of constant tank traffic had left its angry, chiseled marks.
Mad dogs and Englishmen. Noel Coward was right.