Fullerton's City Lights – FUBAR From The Word Go – Act III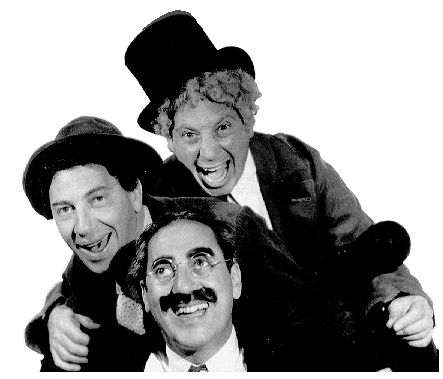 Loyal Friends, when we left off our last post the City's chosen SRO "developer," Caleb Nelson" was gone: whether he left voluntarily or was shoved aside is a moot point. He left behind an unstarted project, a history of City bungling, and an embarrassing hole in the cityscape. Sometime in 1996 Redevelopment  Director Gary Chalupsky discovered a replacement. Apparently on his own authority he chose Agit Mithawalla to take over the project. No public hearing, no RFP, no prequalifications, no City Council approval. Behind closed doors a new deal was hatching.
And the City Council had changed. And changed again in the fall of 1996. Jan Flory was now on the Council since 1994, trying to rewrite Recall history and a sure bet to cover up any staff misfeasance. But the newly minted councilman Dick Jones was on the dais. He had run as the voice of conservatism in Fullerton and it was known that his pals in the Chamber were dead set against an SRO across the street. Public housing – the horror!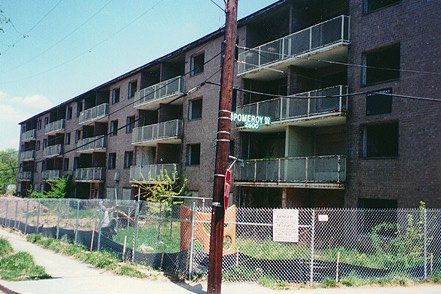 When the final agreements with Mithawalla finally reached the Council for approval in March 1997 a showdown was prepared by irate citizens who opposed the SRO project for one reason or another. Some cited inflated construction costs; some objected to deal for financial reasons; other attacked Mithawalla's record of shoddy building in LA. When the vote came down the agreement was voted down 3-2. Bankhead and Flory, predictably, backed up the staff mess completely; Chris Norby rallied Jones and Julie Sa to oppose. Dick Jones gave the very first of his corn pone diatribes, in which he hurled invective against the project, its likely denizens, and the methadone clinic next door.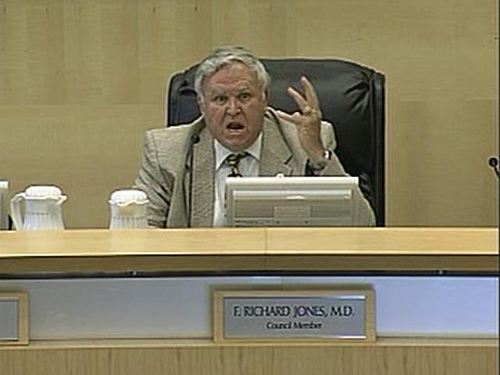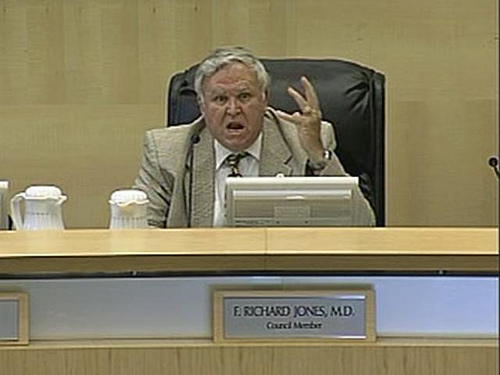 He was Big. He was Brave. He would soon come to regret giving voice to his peculiar worldview…
Read the rest of "Fullerton's City Lights": Part 1 – Part 2 – Part 3 – Part 4 – Epilogue