Another Disaster in the Making
How come our electeds don't seem to be able to grasp simple concepts; why have they no resistance to the bureaucratic sales pitch; why must they obscure their own ignorance in a cloud of asinine nonsense or outright lies?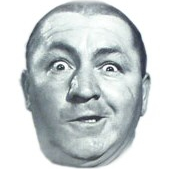 Last Tuesday night the Fullerton City Council/Redevelopment Agency approved the idiotic Richman housing project, a staff-concocted, no-bid, pet project that proposes to subsidize ownership of condos. The vote was 3-1, Sharon Quirk-Silva, dissenting. Shawn Nelson took a powder.
Why is this project idiotic? First we believe that the ownership of a house is something that should be available equally, and not doled out by the government to its own selected recipients.
Second, the units in this project will have to be perpetually restricted to people whose income levels qualify. Perfect: perpetual housing bureaucracy! The necessary deed restrictions are a pretty significant encumbrance and will just add to the financial shakiness of the whole enchilada. But without these restrictions the original buyers would be in line for a massive windfall courtesy of all of us, when they sell.
A third point, as was admirably developed by Sharon Quirk-Silva, the proposed occupancy restrictions would very likely  disqualify people who need housing the most. Which leads to the fourth point. These units will not count against Fullerton's most neglected RHNA category – low and very low income. Which leads to:
Five. Dick Jones claimed that approving  the Richman project is required to satisfy some legal mandate – it is THE LAW. That's just a tin-plated, bald-faced lie. The SCAG RHNA allocations are goals, not a legal mandate. Cities are required by the State HCD to provide evidence of programs used to achieve those goals – not specific projects. And, in any case hypocritically, this project does not address the most urgent RHNA category of all which means that for folks who profess to really like this sort of thing, an opportunity has been lost.
Finally, FFFF has tried to promote better, more sustainable design in government-subsidized projects. And this project just promises more of the same old architectural crap we've been getting all along.
And now that we contemplate this fiasco, we feel the need for a last minute adendum to the Fringie Worst Vote category.