Happy Christmas – Complaint #48
Sometimes the best Christmas presents are the ones you give yourself. In this case that would be Complaint #PSB16-0048.
See, when you submit a complaint to the FPD about an incident that involves their personnel's abandonment of policy, they do respond in writing. Here's the response to the complaint filed by Travis Kiger about the behavior of the FPD cops who dealt with the Joe Felz incident in the early hours of November 9, 2016 in which Felz jumped a Glenwood Avenue Tree, ran over a tree, and attempted to leave the scene of the accident; all we know is that the doughty minions of the law confronted him in some as yet unknown manner, smelled alcohol on his person, declined to give him a Breathalyzer test and drove him home. We also know that the watch commander, the egregious Andrew Goodrich, and the former police chief Danno Hughes were in communication, a fact that most certainly never would have happened had you or I been the motorist. In fact, Goodrich would no doubt have our pictures in the next morning's early editions.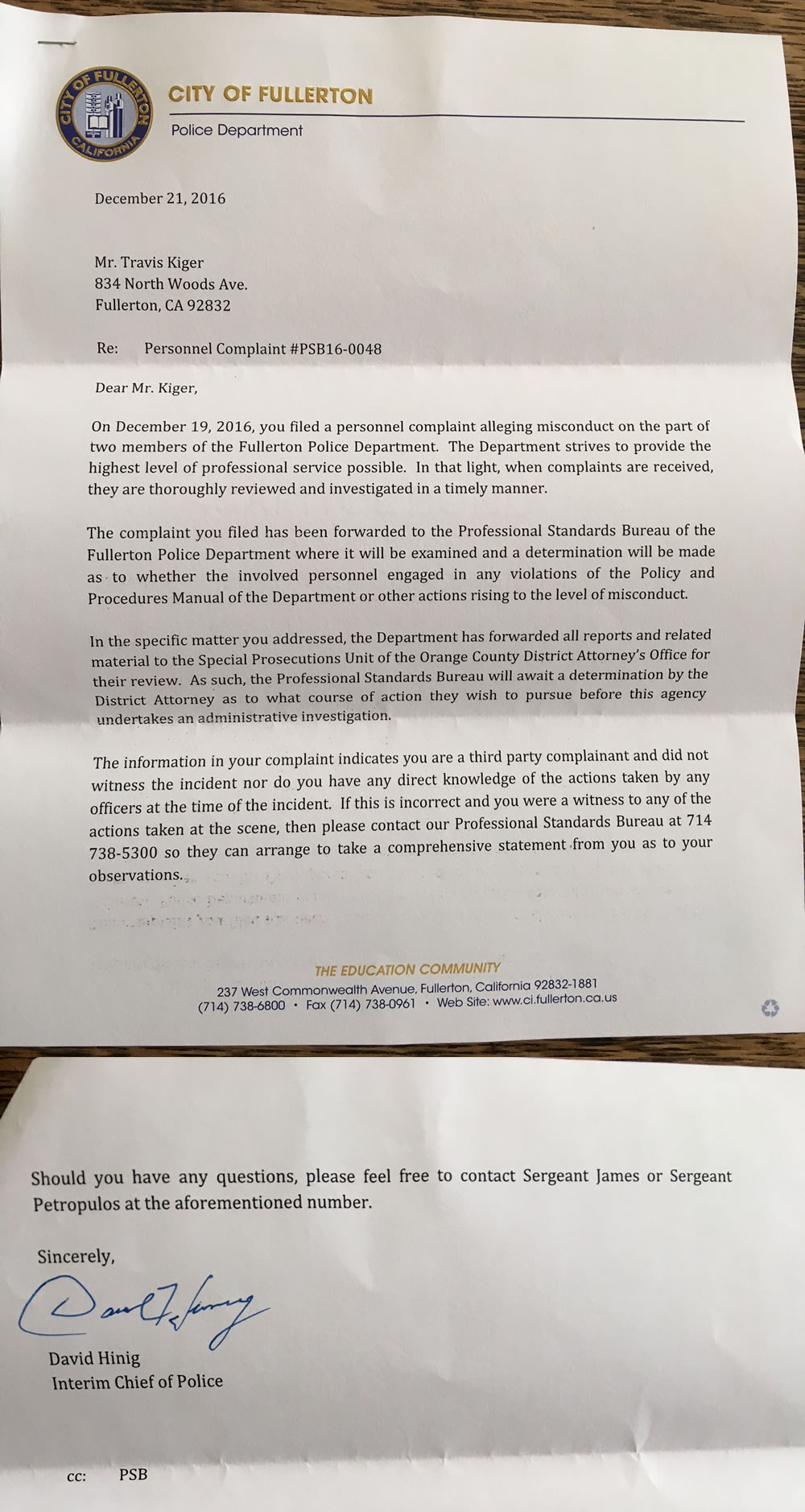 Now, as to the content of the letter, notice how now the FPD has now decided to do nothing until the DA figures out what to do. It's hard to see how this is anything other than temporizing, given the need to at least pretend to some proactivity on the matter to show the public – in a "timely manner."
Of course we were also promised some sort of "independent person" report too, by our estimable City Attorney, Dick Jones, that seems to have vanished into the late December air. But a civilian investigation is important too, given what might be an overly charitable adios to Mr. Felz by sympathetic council members.