Slidebro Speaks, Sort Of; Denies Phone Call! Oh, and Yeah, Ban Lifted on Reporter;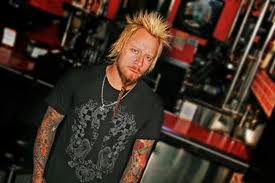 The other day we did a post on how the downtown Fullerton establishment known as the Slidebar had banned OC Weekly reporter Brandon Ferguson, speculatively for the latter's passing along what had become common knowledge: that the "anonymous" phone call that initiated events culminating in the murder of Kelly Thomas was made by a Slidebar employee.
Here's a follow up Weekly post in which describing a message Slidebar proprietor, Jeremy Popoff left at the Weekly.
In a Dec. 29 phone message to the Weekly in response to months of seeking an interview, Popoff–who is also a guitarist for the band Lit–addressed the rumor involving the killing of Kelly Thomas.
"I can tell you it's not true," he said.

But in the same message, Popoff said he will not accept the paper's repeated invitations to field questions about the subject.
"I just don't want to participate," he said.
There has been considerable speculation that the call in question was actually orchestrated with the cops involved in the Thomas murder themselves, which of course, if true, would constitute a criminal conspiracy. While nobody in authority will discuss this possibility, it would account for the otherwise inexplicably provocative and violent actions of Ramos, Wolfe, and Cicinelli.
Whether Mr. Jeremy will ever have to participate in the Kelly Thomas affair against his wishes remains unclear. FPD documents relating to the phone call and its origin have apparently been redacted to Hell and back, although sooner or later the originals are bound to surface.