Here's a post from last August that needs to be rerun. For pure fatheadedness and insensitivity you can't beat Doc HeeHaw.
Of course now the cat is all the way out of the bag and we know this swine was covering up for a gang of thugs in a corrupt, out-of-control police department.
– Joe Sipowicz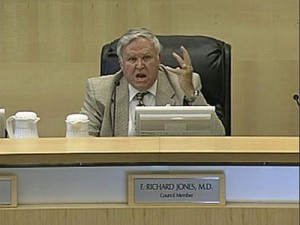 In case you missed it, here is our own lovable mayor, Doc HeeHaw explaining his confusion as to what killed Kelly Thomas.
Insensitivity? Stupidity? All around assholishness? Yep that's our good ol' boy HeeHaw.