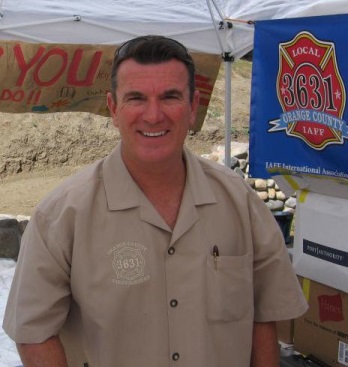 Former OC 4th District candidate for Supervisor, Coto Joe Kerr, has decided his latest campaign for Supervisor needed a little more clarity. Maybe this was because his website failed to indicate which of the seats he was going for this time. This announcement identifies his target: the 5th DIstrict.
We remember Coto Joe running to represent us in 2018 even though he had to fake a couple of addresses to do so. We busted him using some dude's address in Brea first, a la Linda Ackerwoman; then he rented an apartment in Placentia while running his campaign from poolside at his Coto de Caza baby mansion – still a resident of the 5th District.
Well, at least this time he can say with truth that he lives in the district he wants to represent, although truth doesn't seem to be much of factor in Joe's political ambition, one way or the other.
Now the 5th District can decide if it wants to elect the former union president and massive public pension beneficiary. Good luck with that.